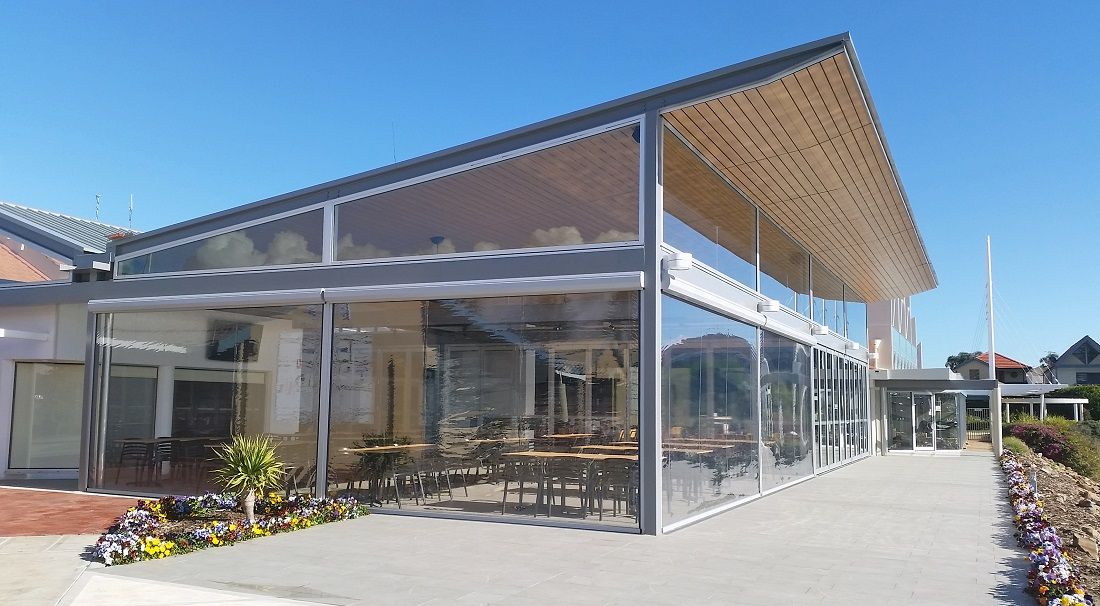 Screens and flexible veranda enclosures
Low shrinkage PVC film for screens and flexible veranda enclosures
Are you looking for PVC window film with minimal shrinkage to use as a window for porch tarpaulins or veranda enclosures? Do you use PVC window film for large surfaces that are subject to varying weather conditions for long periods of time? Then Wendt offers the perfect solution: Vinistar Low Shrink.
Achilles Vinistar Low Shrink film is known for its minimal shrinkage and high-quality transparency and is extremely suitable for use:
Veranda enclosures
Patio enclosures
Veranda screen
Veranda foreclosure
Porch walls
Large tent windows
It is important for you as a manufacturer that you use good quality PVC film for your end product in order to guarantee the quality and functionality of your product to the consumer. Due to its unique production process Achilles Vinistar Low Shrink PVC film has excellent low shrink performance upon delivery. Thanks to the unique production process, pre-treatment by you is not necessary.
Application and processing
Vinistar Low Shrink PVC foil is good to use as roll-up awning, outdoor blinds for patios and verandas, allowing you to visually enlarge the living space of the living room in a professional and comfortable way.
Terrace screens in the catering industry are also easy to realise with Vinistar Low Shrink PVC film. In the event of extreme fluctuations in temperature, this PVC remains within the permitted shrinkage margin of 2-3% so that your end product remains beautiful and functional.
 Benefits for users:
Very high transparency
REACH compliant
Little to no discolouration
0% shrinkage up to 60 degrees Celsius
No pre-processing required
Can be used both horizontally and vertically
Width: 137cm
Available thicknesses: 0.50 mm, 0.65 mm and 0.75 mm
Products
The following PVC films are suitable for these applications:
Examples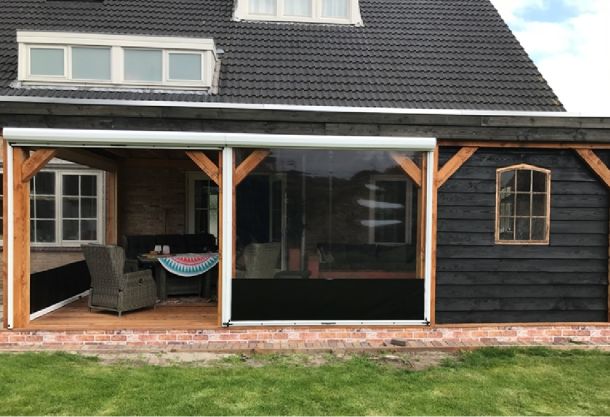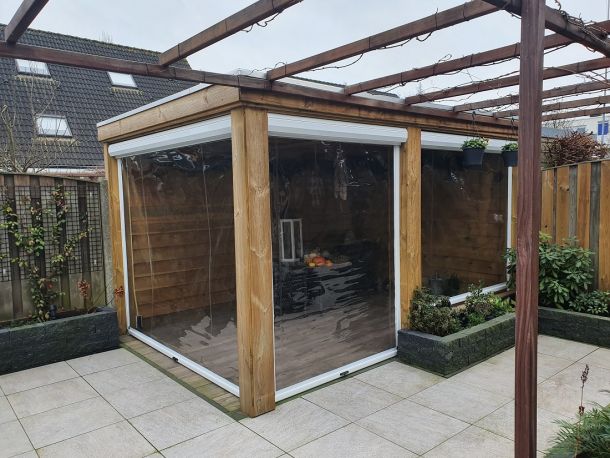 Do you have any questions?
Do you have questions or are you curious which PVC film is the right choice for your end product or project?
Then please contact us. You can call +31 (0) 252 516 938 or send us a message and we will contact you.