Vinistar Heat Shield
The Vinistar Heat Shield is a flexible and semi-transparent and UV resistant PVC film for applications where it is necessary to suppress and regulate temperatures. With excellent heat hielding properties and good visibility, the Vinistar Heat Shield offers comfort at high temperatures.
Good visibility and a pleasant indoor climate. These are the main advantages of the Vinistar Heat Shield. This PVC film combines transparency with special heat shielding properties.
How does Vinistar Heat Shield work?
The Vinistar Heat Shield filters the infrared component from the incoming sunlight. Sunlight contains 3% UV light, 47% visible light and 50% infrared light. The infrared light
is converted into heat energy. Vinistar Heat Shield PVC film absorbs 28% of the infrared light and prevents it from being converted into heat. Light is let through but the heat is literally kept outside. The PVC film is suitable for high frequency and hot air welding. You can also easily stitch the window film in, for example, polyester-, nylon- or pvc-coated industrial fabric.
Good to know
Consistent quality:

Various qualities:

Delivery from stock:

Fast delivery time:
Datasheet
Download the Vinistar Heat Shield Datasheet (PDF).
Test it yourself
Request a sample and test the Vinistar Heat Shield yourself.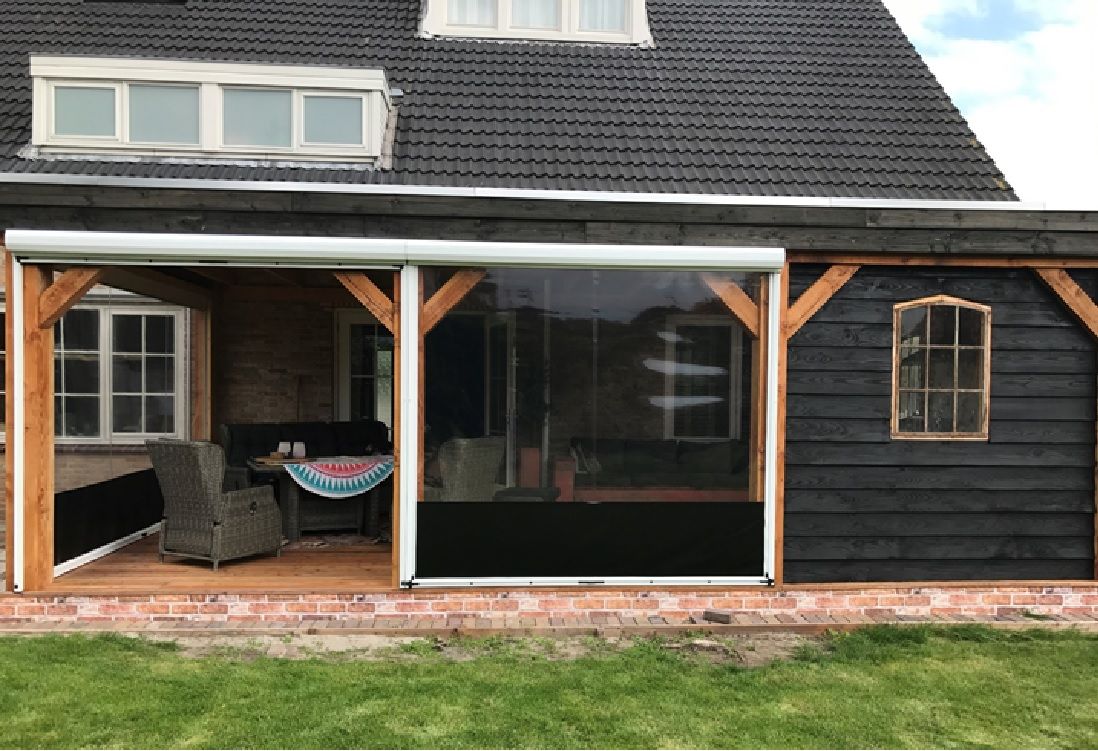 Applications
The Vinistar Heat Shield can be used for e.g. veranda screens, patio screens or tents. It regulates the temperature and increases user comfort at high outside temperatures
Do you have any questions?
Do you have questions or are you curious which PVC film is the right choice for your end product or project?
Then please contact us. You can call +31 (0) 252 516 938 or send us a message and we will contact you.